Musicals Taught Me Everything I Know
A Musical Theatre PODCAST
This podcast will serve to prove that all of life's truths can be found in Musicals! Truths like:
The true meaning of love is, in fact, Stockholm syndrome (Beauty and the Beast), That giant corporations really do know best, and we should submit to their wisdom (Urinetown) and, That tap dancing really does solve all of life's problems (Mack and Mabel).
Each week our hosts explore the historical and social impacts of a particular musical - suggested by their guest host for that week. They will discuss at length the life lessons that we can take away from these modern philosophical treatises. Musicals old and new, classics and flops, star-vehicles and one-night disasters are all up for consideration.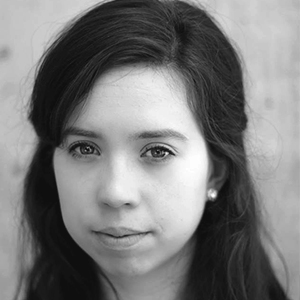 Kristen got her first taste of performing when she started with the FAME Talent Agency at the age of 5. Since graduating both the Harvest Rain Internship Program in 2010 and with a Bachelor of Fine Arts (Drama) from Queensland University of Technology (2013), she has appeared in such productions as HIGH SCHOOL MUSICAL (Kelsi Neilson), URINETOWN (Tiny Tom), BETWEEN THESE LINES (Matilda Richards), GREASE (Jan) and YOU'RE A GOOD MAN CHARLIE BROWN (Lucy Van Pelt) [Harvest Rain Theatre Company], BAT BOY THE MUSICAL (Ruthie Taylor), AUTOBAHN (Woman – "Autobahn) and THINGS ARE LOOKING UP (Mother) [Underground Productions], A VERY POTTER MUSICAL (Mrs Weasley) and HOW TO SUCCEED IN BUSINESS WITHOUT REALLY TRYING (Smitty) [Lost Boys Theatre Co.]; EYES TO THE FLOOR (Kay) and THE LIVING ATLAS (Collaborator) [Q.U.T]; CLICKETY CLACK (2) [Boxed Badger]; BITCHES (Mrytle) (Short+Sweet Queensland 2014) and FAT/SNOB (Lily) (Short+Sweet Queensland 2015) and as the leading role in NYFA Student Film, THE ENEMY WITHIN (Kayla - 2015). She is currently training under the tutelage of Rebekah O'Sullivan at The Acting Space and is one half of the Youtube duo, Chalk and Cheese.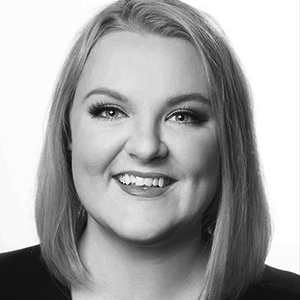 In 1933, during The Great Depression, a young orphan named Julie was living in the Hudson Street Orphanage in New York City. One night, Julie comforts one of the youngest orphans by singing to her. The orphanage's cruel and alcoholic supervisor Agatha Hannigan hears the singing and punishes the orphans by making them clean up the orphanage. Sick of cleaning up Julie tries (perhaps a little too young) to make it big in show biz. Auditions for 1933's newest show, Pretty Lady, are nearly over when Julie, fresh off the bus from the orphanage arrives with valise in hand. Billy Lawlor, already cast as one of the juvenile leads, notices her and hopes to charm her into accepting a date with him. He informs her she has missed the audition but he can help her bypass that process, but choreographer Andy Lee has no time for Billy's latest conquest and tells her, "Amscray, toots." Embarrassed and flustered, she rushes off, only to run into director Zach. The formidable director Zach and his assistant choreographer Larry put Julie & dancers through their paces. Every dancer is desperate for work (I Hope I Get It). After the next round of cuts, 17 dancers remain & Julie is excited she's made the cut. Zach tells them he is looking for a strong dancing chorus of four boys and four girls. He wants to learn more about them, and asks the dancers to introduce themselves. With reluctance, the dancers reveal their pasts. Having been cast as part of that fabulous show Julie then spent many years on Broadway and the West End. She even dabbled in the film industry for a while, where she met Cecil B. DeMille at Paramount. Afterwards, she began to receive calls from Paramount executive Gordon Cole but didn't take to him and requested she only speak to DeMille about an upcoming Film Salome. Unaware of the fact that Paramount really wanted Betty for the part, Julie undergoes rigorous beauty treatments in preparation for her imagined comeback. Upon learning Betty was to play the part against former fling Joe - Julie sadly threatened to kill herself, it was then that Joe bluntly informed her that the public has forgotten her, there will be no comeback. As Joe walked away, Julie shot him three times. (not her finest moment) Julie's mansion is subsequently filled with policemen and reporters. Now having lost touch with reality, she believes the newsreel cameras are there to film Salome.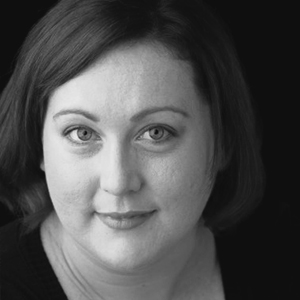 Miranda Selwood (BMT)* came to theatre from a decade of dance training, but these days she often just drives. After 20+ years performing in amateur and semi-professional musical theatre, she likes to think she knows a thing or two and is always happy to share her wisdom, such as it is. A few lessons learned along the way: the art of using all the vowels in one syllable (Eliza Doolittle); being single can feel like a medical condition (Miss Adelaide); tap dance, even when there's no reason to (Reno Sweeney); baking in rhythm (Mrs Lovett); and, Sondheim lyrics are ridiculously difficult to learn (The Witch). More recently, Miranda has turned her hand to directing where she is learning a whole bunch of new lessons, mostly about scheduling and budgets, working for various community theatre companies around Brisbane. As a side note, she believes that "community" is not a dirty word. Under the banner of her own company, Mirthful Productions, Miranda is the Producer of The 24 Hour Musical Project, a ridiculous and wonderful concept; they rehearse a show in only one day ...for FUN. Miranda has a true appreciation for the pure joy of the Broadway Musical and a special place in her heart for 42nd Street (the movie, the musical and the place!) *Not a sandwich, a bachelor degree in Music Theatre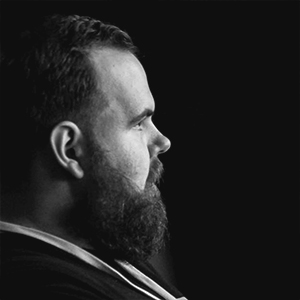 Zane came late to the theatre, but like so many other things in his life he consumed it obsessively. A singer first, actor second, comedian third and dancer tenth - Zane is full of opinions on all of these disciplines. Convinced that musical theatre is where the real money is he started an entire podcast network, complete with a musical theatre podcast, just to get his message out there and rake in the big bucks. (Please give generously to our Patreon to prove Zane right and all the haters wrong!) Some of his real-life stage credits include: Seymour Krelborn, Brian, Officer Barrel, Mitch Mahoney, Nicely-Nicely Johnson and many other humorous side-kick characters. Some of his imaginary-life stage credits include: Max Bialystock, Gordon Michael Schwinn, Horton, Don Quixote, Henry Higgins, Albin and other sympathetic leading-men characters. Recently, Zane earned the title of "Best in Musical Theatre in Australia" according to the trivia app QuizUp. So, yeah, he is a pretty big deal.